CEREC Same Day Crowns in Westford, MA
---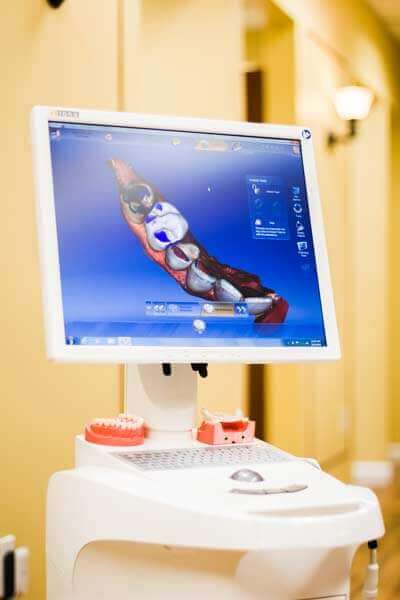 ---
Emerson Dental offers CEREC same day crowns in Westford, MA. Call 978-339-0017 to learn more and schedule your appointment.
What is CEREC?
CEREC is an amazing dental technology that allows patients to go home with a high-quality porcelain crown in just one visit, with no uncomfortable dental impressions or ill-fitting temporary restoration required.
CEREC stands for Chairside Economical Restoration of Esthetic Ceramics. Let's break it down:
Chairside:

Your new crown is created in the dentist's office, while you are in the dental chair.

Economical:

The technology is an economical choice for both you and your dentist.

Restoration:

The procedure restores the natural strength, function, and beauty of your tooth.

Esthetic:

Your new crown is highly realistic in appearance.

Ceramic:

The metal-free crown is crafted from top-quality dental porcelain that is durable and strong, and closely mirrors the appearance and translucency of natural teeth.
The CEREC process begins with 3-D digital images of your teeth and gums. We use specialized software to create a virtual model of your teeth, and custom design your new crown while you watch. When you and your dentist are satisfied with the design, we send the information to our milling machine. The machine takes just minutes to mill a color-matched, high-quality crown from a block of dental porcelain.
---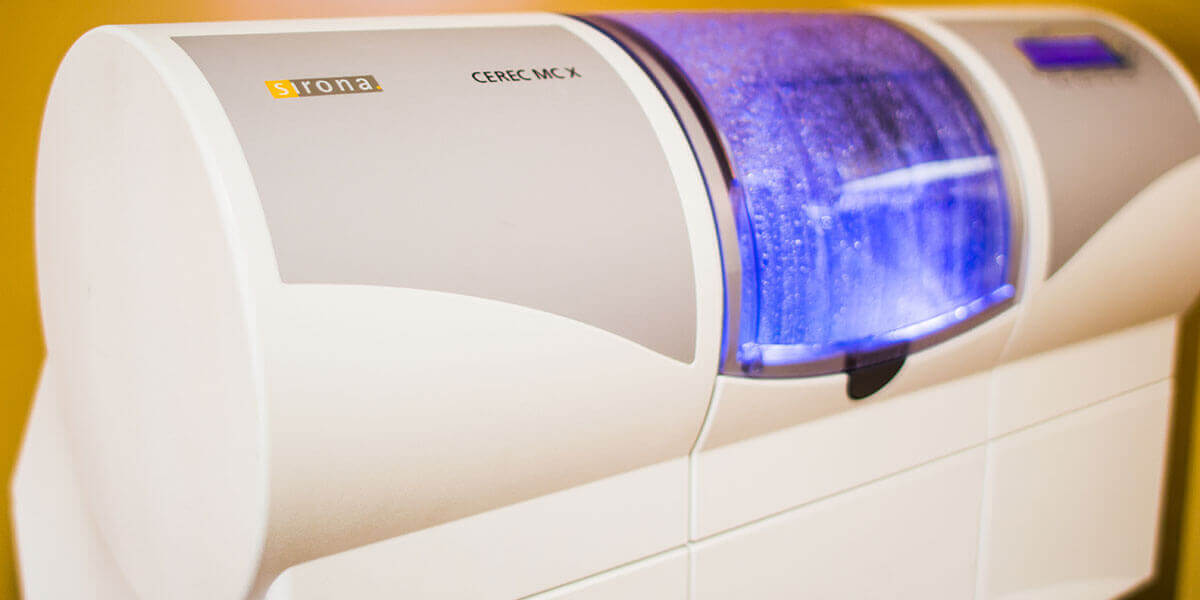 Benefits of CEREC
Thanks to this state of the art technology, your crown is created in our office from digital imaging. There is no need for messy impressions, and nothing is shipped out to a lab.
There is no need for a second appointment. The entire process, from tooth prep through final crown placement, is performed in a single sitting.
You do not need to rely on a temporary acrylic crown, which can be uncomfortable and may fall out.
CEREC crowns use top-quality dental porcelain that can be color-matched to your teeth. There is no metal, no dark line near your gumline, and no difference in appearance from the rest of your teeth.
CEREC is a truly revolutionary approach to dental restorations. Whether you have tooth decay, unsightly old crowns, or metal fillings that need to be removed, CEREC lets us provide high-quality, natural-appearing restorations in just a single visit.
Of course, like any other dental procedure, CEREC is not appropriate for every situation. Your dentist will carefully assess your needs and make a professional treatment recommendation. For many patients, though, CEREC same day crowns are an excellent way to quickly, economically, and conveniently restore heavily decayed or damaged teeth. If you are interested in learning more about this highly advanced technology, call Emerson Dental today at 978-339-0017.