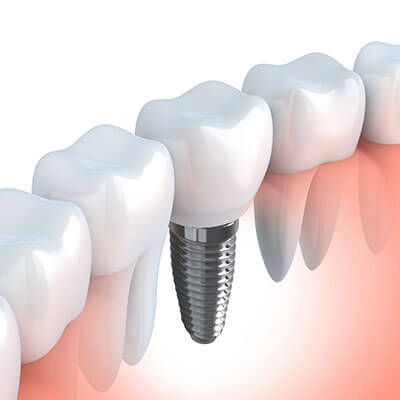 ---
Dental implants are a great way to improve your smile. Dental implants are a permanent restoration that restore function similar to your natural teeth.
The doctor begins with a comprehensive evaluation and treatment plan. Using Cone Beam scanning technology the office is able to get a full 3D view of the area of concern, allowing for accurate planning and placement of your new dental implant.
The next step is to have the implant surgically placed in the jaw. The implant is then given time to heal, and once the healing process is complete a new crown may be placed on the implant restoring function and beauty.