Dr. Jerry Swee
Pediatric Dentist in Westford & Bedford, MA

---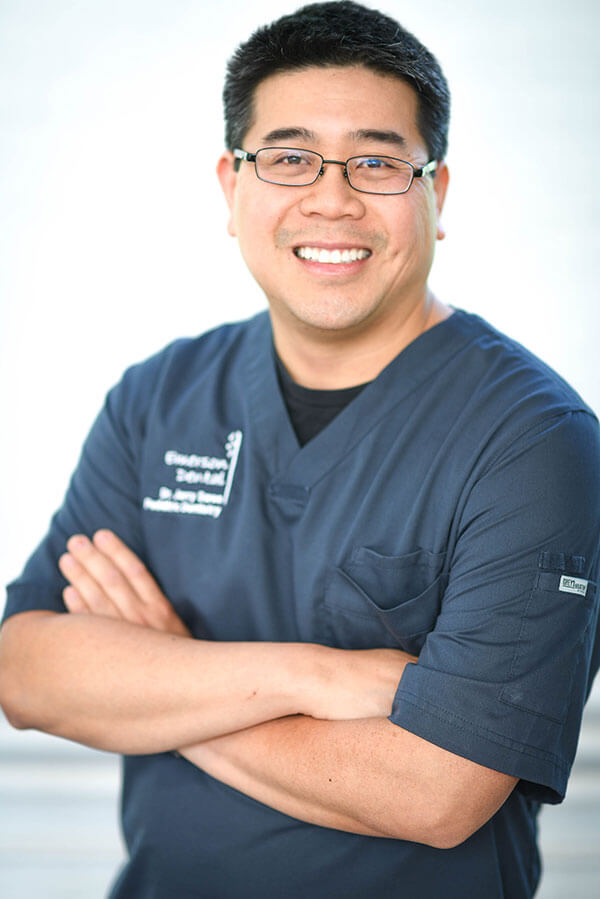 ---
Our pediatric dentist, Dr Jerry Swee, has been a member of our Emerson Dental team since 2011. His calm, gentle approach with our youngest patients has brought him a very loyal following.
Dr Swee firmly believes your child's first experiences in the dental chair should be positive and fun! He believes in the importance of not only treating a child's dental needs but to also include parents in partnership to care for their children's teeth. Dr Swee always goes above and beyond to give each child and their caregivers a positive dental experience that they can build on for a lifetime of dental care!
Dr Swee holds a master's degree in Oral Biology from UCLA
Diplomate of the American Board of Pediatric Dentistry
Current assistant professor at Tufts Dental School in the Department of Pediatric Dentistry
Current professional memberships include:
A native of SoCal, Dr Swee now calls Bedford home along with his wife Sandra and their two children.